Brother Matthew Artwork & Holiday Ornaments
"Brother Matthew, O.S.F. formerly John Gallagher of Morristown, New Jersey, entered the Franciscan Order in 1956. After serving in the Army during World War II he attended the Newark School of Fine Arts. Upon graduation he opened a religious bookstore and art studio, where he could teach his beloved handicapped. It was through one cerebral palsy student that he became interested in the Franciscan Order, culminating into his joining this Community." -From "Chaos in Color"
To learn more about Brother Matthew, click here!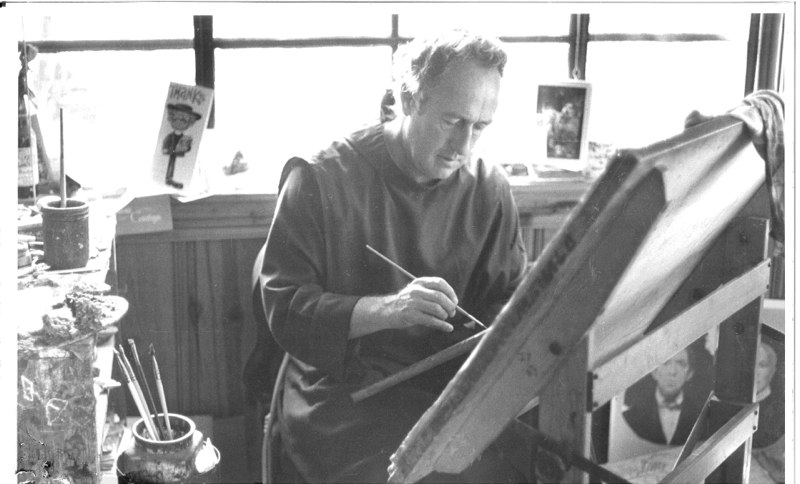 When Brother Matthew, O.S.F, was an artist-in-residence at St. Joseph's Hill Infirmary for Men and Boys in Eureka, he was presented with an appreciation award from the United Cerebral Palsy Association of Greater St. Louis.
Brother Matthew painted one painting per year for United Cerebral Palsy's Mother Auxiliary. The paintings became our annual Christmas cards, which were sold with proceeds benefiting UCP for many, many years.
**Artwork to be picked up from UCP Heartland (13975 Manchester Road, St. Louis, Missouri 63011) at a mutually agreed upon date and time. Date and time to be determined after purchase.**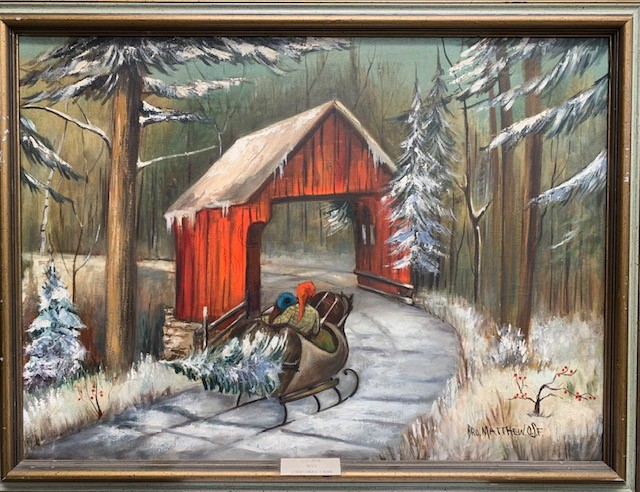 Similar to 2019, UCP Heartland will not design a 2020 Holiday Ornament. Instead, we will continue to distribute our remaining ornaments of local St. Louis landmarks and will offer exciting bundled deals and discounts through the year! These beautifully crafted ornaments make for a great gift for coworkers, staff, family, and friends both in town and out of town.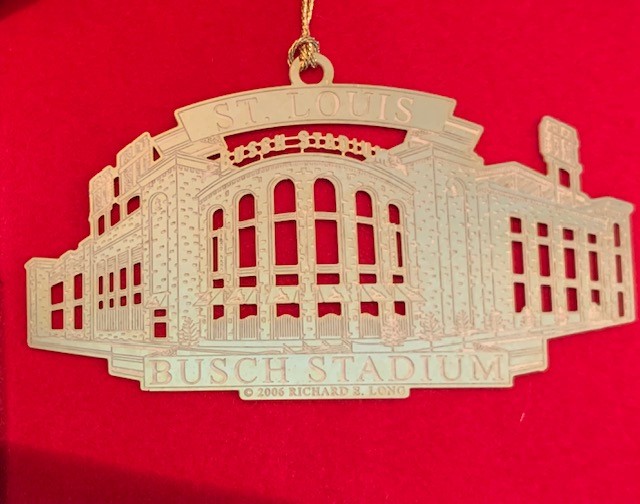 Thank you to all who have supported UCP Heartland by purchasing holiday ornaments in the past. You bring cheer and joy to children and adults living with disabilities.
Ornaments range from scenes of the Zoo to Busch Stadium to Soulard Market, and so many more options in between. Click here to order your holiday ornaments.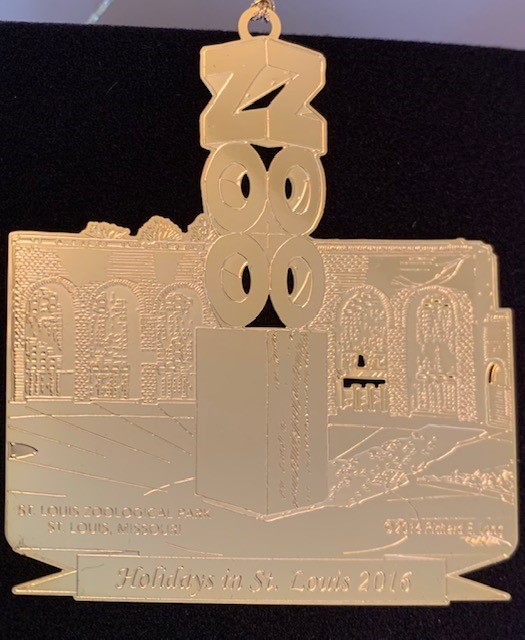 Proceeds benefit programs and services for people living with disabilities in the St. Louis Metro Region and Central Missouri.