Planning for Long Term Care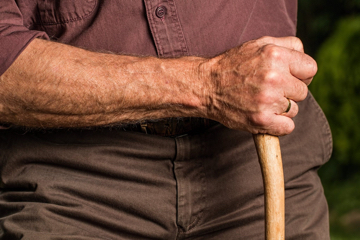 Planning Care for a Loved One with a Disability
by Ed Carter
Healthy and happy caregiving doesn't look the same for everyone. For many people, the care they want might not line up with the care they can afford, and that is a sad, scary place to wind up, especially for a person with a disability. That's why it is so important to plan now for how to afford safe care at every stage of life. That said, the conversation can be hard, but important.
Taking the time to have the conversation about planning for care might seem difficult at first, but in the long run it can save time, money, stress and heartache. Here are a few questions you should ask to learn about the kind of support your loved one may need and how to plan for financial stability.
What does care look like?
The answer to this question depends on your loved one's disability, but there are still a lot of ways to prepare. Will your loved one be able to stay in his or her home and, if so, what kind of in-home care will they need? What kind of modifications need to be made to help them live safely and independently? If living at home isn't an option, let your loved one weigh in on the kind of facility where they would want to live. You can tour facilities to assess the kind of quality of life they offer— from on-site physical therapy to social activities and outings.
What will Medicare and Medicaid cover?
Healthcare is a complex system to navigate. Your loved one, especially if they have managed a disability for an amount of time, may already be familiar with the ins and outs of Medicare and Medicaid. If you have questions about what coverage you can receive in your state, take a look at the state-by-state guide for access to websites and contact information for in-state organizations. Just as important as knowing what these programs will cover is also learning about the requirements of enrollment. If you receive Supplemental Security Income, you should be automatically enrolled in Medicaid. If you receive Social Security Disability Insurance (SSDI), you are eligible for Medicare two years after the date of entitlement.
What exactly is Hospice Care?
Hospice care is most often associated with end-of-life care meant to help people pass on with little to no suffering. However, hospice care should really be thought of as comfort care. Some people, especially those managing a disability, require palliative care with plenty of happy, healthy years left ahead of them. If your loved one is living with Cerebral Palsy, autism, Down Syndrome, traumatic brain injury or any other disability, hospice care may or may not be covered by your insurance plan. It's a good idea to look into supplemental insurance or talk with a financial planner to learn ways to cover additional costs.
How do I make end-of-life arrangements?
One harsh reality of living with a disability is that death may come earlier in life. For that reason, you should begin the conversation with your loved one about end-of-life plans earlier as well. Even young people have opinions on how they want to be remembered. Discussing end-of-life arrangements together helps ensure you are celebrating your friend or family member the way they want. Make sure to find out if they want to be buried or cremated, have a visitation before the funeral, and honor their life with a religious ceremony or stay secular.
These four questions will help you get the conversation started and a basic plan in place. However, the more details you can arrange ahead of time, the easier the transition will be for both you and your loved one. While this is a conversation, it's best to do more listening than talking. That will put your loved one at ease and help you better understand the care they want and need.
Please take some time to review Ed Carter's website: AbleFutures.org