Prepare for Parenthood When You Have a Disability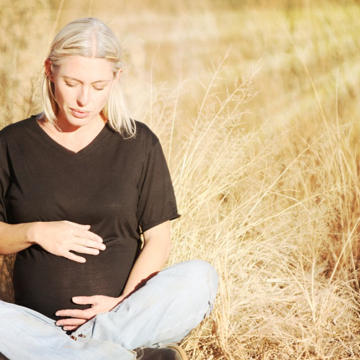 How to Best Prepare for Parenthood When You Have a Disability
Parenthood is a daunting proposition for anyone. Knowing a tiny, new being will rely on you for meeting their every need is intimidating, and at the same time, it's exciting and enriching beyond words. When you have a disability, you face unique challenges, but with some planning and preparation, you can ensure your comfort and confidence as a new parent.
Depending upon your disability, some home modifications might be in order before your little one arrives. If the world were a perfect place, your home would already be customized to your particular circumstances. However, as Redfin points out, there are few fully-accessible homes and a few changes can often make keeping up with a learning and growing child easier. Thankfully, it doesn't take a substantial budget to improve home accessibility. For instance, wider doorways can be a boon if you use assistive devices such as a wheelchair, cane or walker. Although reframing the doors in your home would be a costly undertaking, adding offset hinges is a simple and inexpensive fix. Hard, skid-resistant flooring such as vinyl or linoleum is also a boon, helping to reduce the risk for slips and falls. And if you don't already have a ramp to ease entering and exiting your home, there are inexpensive and portable options you can build or have built for you, or you can have a portable options you can build or have built for you, or you can have a permanent ramp installed built from wood or concrete, or incorporated into your landscape. When it comes to improving accessibility, there are numerous possibilities, plan ahead to decide what will be most appropriate in your situation.
Helpful tools of the trade.
There are plenty of baby products which can be especially helpful for parents with mobility limitations. Many mainstream items can be employed in a standard or slightly modified manner to help Mom and Dad. For instance, those who use a wheelchair often find a chest harness baby carrier helpful, freeing up their hands and arms while carrying their little one. Hook and loop baby bibs, versus snap closure bibs, are also a boon for those who have limited dexterity. When it comes to equipment, you can often employ solutions originally designed for other concerns, such as changing tables which fold out from the wall. While they were created as a space saver, they are a terrific option for those who use a wheelchair. When it comes to your baby's crib, a side-opening design is helpful to parents who are often seated or who lack upper body strength or mobility. Instructables, website offers step-by-step instructions showing how a standard crib can be easily modified with minimal expense and expertise.
There are numerous technological options designed to be beneficial to parents with disabilities, as well as conventional choices which can come in handy. For hearing impaired moms and dads, there are cry notification devices and apps. Parents whose vision is impaired can tap into apps that link them with volunteers who help them with specific situations, such as reading food product labels or navigating unfamiliar surroundings. There are numerous communication apps to assist parents whose language is limited, and smart devices can use lights to alert Mom and Dad to movement or sound when their infant awakens from a nap. For parents who struggle with scheduling, there are reminder devices and apps to help stay on top of feeding and other routine activities.
Becoming a parent is both incredibly exciting and incredibly intimidating. As someone with a disability, you have special circumstances, but there are many clever ways to be able and effective. With some well-chosen preparations and tools, you can face parenthood self-assured.