Your generosity, your friendship, your impact
Friendships are born in a million different ways, and all good friends strive to achieve the same goal: to be a source of love, laughter and support. Finding a true friend feels like a gift that keeps on giving. Throughout the journey of life, we cross paths with struggle and triumph, joy and sorrow, love and indifference. Whether celebrating a miracle or navigating an unexpected bump, you can always rely on friends to be there for you. A listening ear, a sense of humor, welcome advice and assistance — all of it means the world to you simply knowing you have your friends supporting you every step of the way. At UCP heartland, we are grateful to our friends. The joy shared is remarkable. Thank you!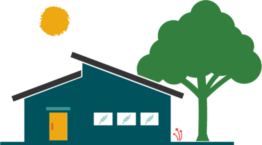 UCP Heartland Community Services North in Berkeley, MO • Oak Tree Respite in Webster Groves, MO • Child Development Center in Columbia, MO • Gibbs Center in Jefferson City, MO
UCP Heartland is currently serving participants throughout St. Louis City and County, Jefferson City and Columbia, Missouri in a variety of facilities and partner locations, as well as programs that come to people's residences.