For People Living with Disabilities
Providing Hope, Help and Progress

For People Living with Disabilities
Providing Hope, Help and Progress

For People Living with Disabilities
Providing Hope, Help and Progress
UCP Heartland provides the highest quality programs and services to advance the
independence and productivity of children and adults living with a spectrum of disabilities.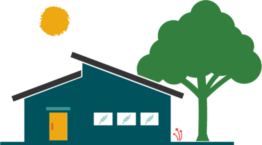 UCP Heartland Community Services North in Berkeley, MO • Oak Tree Respite in Webster Groves, MO • Manchester Day Program in west St. Louis County, MO • Child Development Center in Columbia, MO • Gibbs Center in Jefferson City, MO
UCP Heartland is currently serving participants throughout St. Louis City and County, Jefferson City and Columbia, Missouri in a variety of facilities and partner locations, as well as programs that come to people's residences.
Stories of Your Impact at Work
Yesterday, Today, and Tomorrow/span>
Before the 1950's, children with disabilities were sent away to institutions. UCP Heartland was founded by parents in 1953 so that families could stay together. Through its 8 programs, UCP Heartland serves 1000+ program participants living with intellectual and developmental disabilities each year and is recognized as a leader in the disabilities field.
Everybody has abilities. Children in UCP Heartland's pre-school interview UCP Heartland adult clients about their super heroes and their own super powers.