January 2023
Dear Friends of UCP Heartland,
Happy New Year and cheers to a healthy, safe, and prosperous 2023. I am hopeful and confident the new year will come with renewed energy and focus as we go through another year on this journey of life. UCP Heartland is currently gearing up for the 2023 Gala in February and we are excited about 2 expansion projects underway that will become a reality over the next few months.
Follow Your Heart 2023 Gala & Auction
This year's event will take place on February 25, 2023, at Hilton St. Louis Frontenac, beginning at 6:00 p.m. This special evening is a chance for all of us to celebrate the mission of UCP Heartland, recognize the Heart of Community Award honorees, Brian and Nina Murphy, and enjoy an evening raising important dollars for the incredible programs and services we provide to children and adults living with differing abilities. I want to personally thank Jen Bierling and Jeff Eichholz for being the Co-Chairs and providing leadership, passion, and commitment to making this an impactful night for UCP Heartland. There are sponsorship opportunities and tickets still available. Visit https://one.bidpal.net/ucpheartland2023/welcome for more detailed information on the event and to secure your spot for a wonderful evening!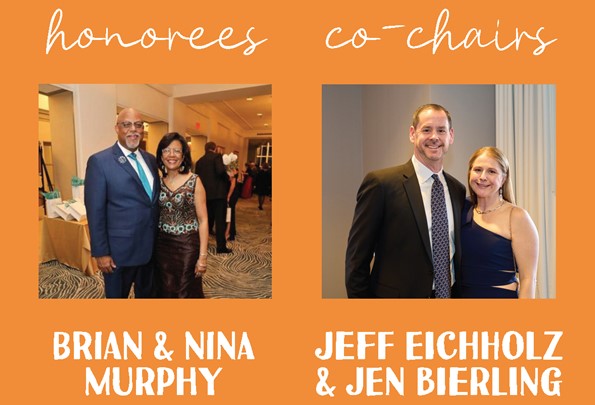 Expansion Project Updates:
South St. Louis County – After a long and at times frustrating process, with several unanticipated roadblocks, UCP Heartland has finally been given approval to move forward with completing the construction at our 9246 Watson Road location. This will allow UCP Heartland to expand our Community Services to additional space in the South St. Louis County area. It will be more convenient and efficient for individuals served and staff who live in this area, along with giving us the opportunity to expand our reach to new people who want to utilize UCP Heartland services. We will keep you updated as we progress toward completion!

Jefferson City Gibbs Center for Independence – This past October, we were grateful to the Jefferson City community and their incredible generosity to UCP Heartland's Gibbs Center for Independence and embracing people with differing abilities. If you recall, the inaugural Fall Classic had over 300 people in attendance and raised over $300,000. The money raised at the event is being used to expand our current space by 6,700 square feet. The additional space will allow us to double the number of clients we serve over the next couple years, while allowing us to expand Employment Services to support individuals with differing abilities aspiring to work competitively in the Jefferson City community and the surrounding areas. We started construction in November and the project will be completed in February!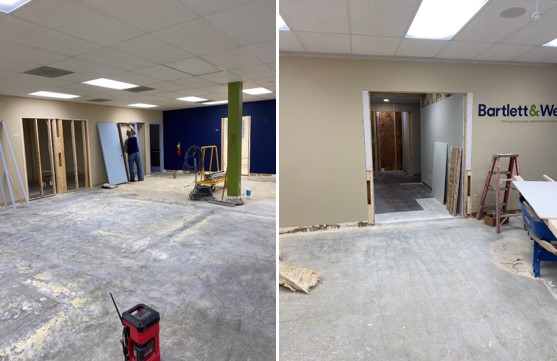 As always, I want to personally thank you for your continued interest in UCP Heartland, walking alongside us in this journey, and most importantly believing in people with intellectual and developmental disabilities living in our communities. Please do not hesitate to reach out if you have any questions or would like to learn more about UCP Heartland.
Happy New Year,

Clint Bolser
President and CEO
UCP Heartland
636.779.2252
Donor Difference
We are grateful for our loyal donors. With your kindness and generosity, UCP Heartland will continue to push for the social, legal, and technological changes that increase accessibility and independence, while providing the extraordinary care to children and adults living with differing abilities. Together, we can be a stronger voice in representing the needs and rights of people living with disabilities.
Diamond Heart: United Way of Greater St. Louis; Souers Charitable Trust; Hallie Gibbs
Gold Heart: Triad Financial
Silver Heart: PLB – St. Louis County; Industrial Warehouse & Distribution Group; Ron Netemeyer; Rusty Drewing Toyota; Home Builder's Association; Gateway to Innovation; Scott Rozier; Anonymous; 232 Downtown; Backues Estates; East Missouri Foundation; Farmco; GFI Digital; Mike Stuckenschneider; Modern Land Company; Rusty Drewing; Scott Pool
Bronze Heart: Larry Kolb; Matthew Gassen; Mutual of America; Heart of Missouri United Way, Inc.; Larry Neill; American Direct Marketing Resources; Andrew Kampeter; Bayer; Central Bank of Jefferson City; Chase Ungs; CliftonLarsonAllen LLP; Gibbs Pool & Turner; Jill Harper; Ken Theroff; Mark Tungesvik; Morris Packaging; Netsmart; Rayfield Family Trust; RGA; Robert Goth; The Giving Branch; Trae Lorts; TSG Factory STL, LLC; US Machinery Moving, Inc; Williams-Keepers LLC; Zac Wallace
Teal Heart: Lesa Johnson; Microsoft; George Hunter; R B Kahn Trust; Jefferson City Medical Group, PC; Kathi Harness; Christopher McCullough; David Gordon; Edward Storey; Jeffrey Simmons; Orscheln Industries Foundation; R.V. Wagner, Inc.; Scott Calhoun; Ski Mariea; Tyler Beck; US Foods; Doris Perry; ROSCH Company; Ruskin Adams; Thomas Hudson; Captial Region Medical Center; Finteris Wealth Management LLC; First State Community Bank; Harper, Evans, Wade, & Netemeyer; Hawthorn Bank; Jefferson Bank; Jill Larsen; Krieger & Krieger Development CO, LLC; Mid America Bank; Tom Shimmens; UMB Bank; Wallace Architects, LLC; Winter-Dent; Facebook/Network for Good; Jeff Rayfield; Brenda Mainer; Heather Patek; Ashley Wilde; Beth Morris; Brian Zerr; Brown & Crouppen P.C.; Chaney Windows & Doors; Chris Ehase; Chris Wood; Daniel Westhues; Dive Bomb Industries; Don Perdue; Drew Smith; Eric West; Everspring; First Community Credit Union; Gemma Riley; Gloria Combs; ITF LLC; Jane M. Heimann-Kaiser Giving Fund; Jennie Foucheaux; Jessica Forrest; Jim Luetkemeyer; John Ross; Judi Shipley; Lions Club of Webster Groves; RJ Meuth; Robert Robuck; Robert Scruggs; Robert Wankum; Ryan Henry; Scott Miller; Shadi Haddadin; Tony Miller; Vermeer Midwest; Veterans United Home Loans
Previous communications from our CEO: