UCP Heartland provides the highest quality programs and services to adults and children living with disabilities.
History of UCP Heartland's Mission
Since 1953, UCP Heartland has been providing services to Central and Eastern Missouri. The agency was founded by a group of parents to support each other and share resources related to a Cerebral Palsy diagnosis. Within a very short time, the group incorporated as a 501(c)3 charitable organization dedicated to providing supportive programs for people living with any type of developmental disability including autism, Cerebral Palsy, Down syndrome, intellectual disabilities (ID), Spina Bifida and traumatic brain injury (TBI). UCP Heartland is committed to providing hope, help and progress for people and families living with disabilities.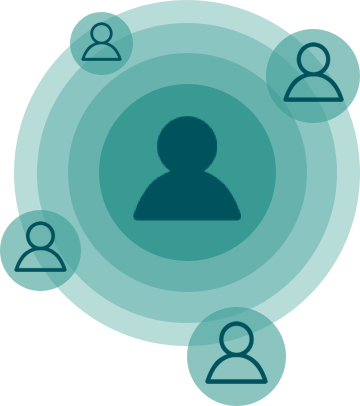 The Centers for Disease Control and Prevention estimates that one in four Americans is currently living with a disability, making people with disabilities the single largest minority or special interest group in the United States. As life expectancies expand, the CDC predicts that in the coming decades an even greater percentage of people will be living with disabilities.
As an agency, UCP Heartland provides eight primary programs, including Adult Day Services, Beacon Behavior Services, Children's Programs, Employment Resources, Family Support Services including Camps, Residential Services, Respite Services and Services Navigator. These expert programs are emulated by agencies throughout the region to help people living with disabilities experience not only inclusion into the community but to contribute to the richness of diversity of the community. UCP Heartland's program participants choose a level of independence that is comfortable in their everyday life, in their employment and in their choice of residence.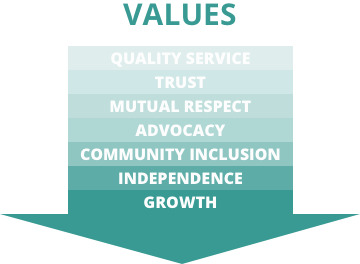 UCP Heartland's Values in Action
As an organization, we believe that people living with a spectrum of disabilities have the right to quality education and transition services, employment opportunities with competitive wages and access to affordable housing. UCP Heartland promotes full inclusion in community life by providing resources and referrals, advocacy and daily programs tailored to people's individual needs. Our eight programs engage the community by inviting organizations and groups into our facilities as well as by taking program participants on outings to explore our beautiful region.