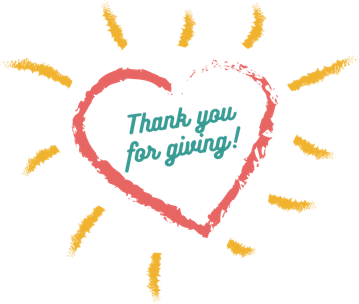 Employer Gift Matching
Check out if your employer matches gifts.
Annual Giving Circles
Volunteer your time and talents or sponsor or attend an event.
Tribute Gifts
You can memorialize or honor a special person by making a gift in their name.
NAP Tax Credits
You can receive Neighborhood Assistance Program tax credits for your donation.
Planned Giving
Your planned gift leaves a lasting impact in the lives of UCP Heartland participants.
Books
Learn about books that have a special UCP Heartland connection.
Volunteer
Volunteer your time and talents or sponsor or attend an event

Learn More about Volunteering
Make an impact: Become a volunteer
Volunteers make an incredible impact at UCP Heartland, and we are excited that you're interested in volunteering with us!
Current Volunteer Opportunities include:
Looking for diverse, civic minded leaders passionate about helping people with differing abilities thrive in all aspects of life.
Looking for passionate, young professionals with the desire to further develop leadership skills, philanthropic efforts and mentoring abilities while meeting other professionals in the region and having fun doing so.
Looking for social media savy individuals willing to assist in the coordination/execution of third-party online fundraisers. We are also looking for individuals to assist with our virtual Gala in February or Wing Ding in September.
Looking for individuals with strong communication skills to connect with local, state and federal representatives to advance inclusion, financial well-being and health equity of people with intellectual and developmental disabilities
Looking for individuals with solid presentation skills interested in the conceptualization, coordination and launching of the UCPH Speakers' Bureau. We feel strongly there is a need for information and guidance in the disability space. This could be a great 8 week internship for rising seniors interested in journalism
Fundraising Campaign Steering Committee
Looking for individuals interested in participating on a major campaign or capital campaign committee
Gardening and Outdoor Maintenance at one of our facilities
Berkeley, Jefferson City, Webster Groves or Columbia. This is a great one-time volunteer opportunity for corporate partners or student groups.
Unfortunately, COVID-19 has caused us to suspend all direct client volunteer contact to mitigate risks and ensure the safety of all.
If you have any further questions on the above volunteer opportunities that advance our mission but do not involve direct interface with our clients, please don't hesitate to reach out. We look forward to connecting with you.
Submit application to Linda Buckley:
Missouri Family Care Safety Registry
UCP Heartland's volunteer program is United Way certified and follows national best practices. Since we work with a vulnerable population, volunteers who interact directly with program participants will complete an in-person interview with our Volunteer Coordinator as part of the application process. Program volunteers must also complete special training (provided by UCPH) and be registered with the MO Family Care Safety Registry. There is a one-time $15 registration fee. If you are not already registered, you will need to register online or by mailing your completed Family Registry form to the address listed on the form.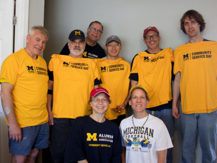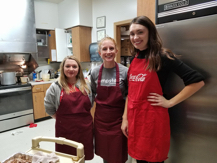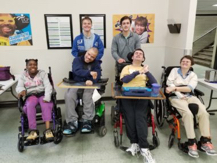 For more information about UCP Heartland and ways to volunteer, please contact Linda Buckley at [email protected] or 314-994-1600.