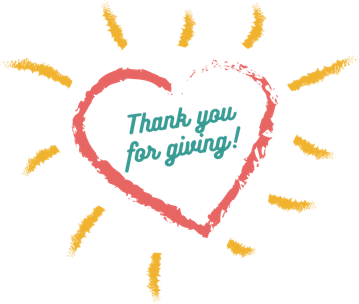 Employer Gift Matching
Check out if your employer matches gifts.
Annual Giving Circles
Volunteer your time and talents or sponsor or attend an event.
Tribute Gifts
You can memorialize or honor a special person by making a gift in their name.
NAP Tax Credits
You can receive Neighborhood Assistance Program tax credits for your donation.
Planned Giving
Your planned gift leaves a lasting impact in the lives of UCP Heartland participants.
Books
Learn about books that have a special UCP Heartland connection.
Volunteer
Volunteer your time and talents or sponsor or attend an event

Learn More about Volunteering
Make an impact: Become a volunteer
Volunteers make an incredible impact at UCP Heartland, and we are excited that you're interested in volunteering with us!
SPECIAL EVENTS & ADMINISTRATIVE SUPPORT
UCP Heartland hosts events throughout the year, from trivia nights to chicken wing cooking competitions. Volunteers are needed to help with set-up, clean-up, and activities during events. You can also assist with event mailings and administrative tasks at our main office M-F, 8:30a.m.—4:30p.m. Event times and dates vary.
For volunteers able to work a minimum of 80 annual hours, or 1-2 hours per week, you can be trained in protocols to work with our program participants.
Other opportunities are helping with mailings and administrative tasks at our main office M-F, 8:30a.m.—4:30p.m. Even
Everyone has a skill or interest they can share with others. We're looking for volunteers willing to share their talents or expertise with participants in our Adult Day Service program by leading lessons and/or interactive activities. As a Lesson Leader, you will plan your own activities and curriculum, and lessons can cover almost any topic, such as those listed below. When planning lessons, look for ways to make them interactive for program participants. Think about ways to engage the senses – can you bring something participants can touch, see, hear, or smell?
Education: Geography, science, history, language arts
Business: Talk about your experience in business or key business skills
Art: Painting, drawing, art history, dance, theater
Music: History, genres, music around the world
Literature: Tell a story, read a book, or help participants create their own
Hobbies: Lead a lesson on something you love – gardening, superheroes, photography
Saturday Respite Club Assistants:
Build relationships with children and youth living with disabilities as a Saturday Respite Club Assistant. Volunteers work with program participants on games, group activities and craft projects while helping them develop social and life skills.
When: Every Saturday from 12 noon – 4:00pm (Full day shifts are preferred, but you can also volunteer for shorter shifts)
Where: UCP Heartland Community Services North – 4645 LaGuardia Drive Berkeley MO 63134 (new program building)
Pianists and Other Musicians:
Engage with our program participants through music. Bring your own instrument or play the piano at our Adult Day Services program in University City.
Do you have a special skill such as storytelling, dance or art? Connect with our program participants by leading an activity or performance. Examples include dance groups, choral groups, art therapists, pet therapists, craft groups, storytellers and other performers. Regular visits welcome!
Assist with projects such as painting, planting flowers, cleaning windows, and hanging art. We ask that volunteers helping with these projects help provide supplies.
Host a third-party fundraiser to benefit UCP Heartland. Examples include hosting a benefit event at a local store or restaurant, organizing a bake sale, or starting an online fundraiser. To get started, contact our Director of Development, Kevin Litt, at [email protected] or call 636-779-2282.
Submit application to Linda Buckley:
Missouri Family Care Safety Registry
UCP Heartland's volunteer program is United Way certified and follows national best practices. Since we work with a vulnerable population, volunteers who interact directly with program participants will complete an in-person interview with our Volunteer Coordinator as part of the application process. Program volunteers must also complete special training (provided by UCPH) and be registered with the MO Family Care Safety Registry. There is a one-time $15 registration fee. If you are not already registered, you will need to register online or by mailing your completed Family Registry form to the address listed on the form.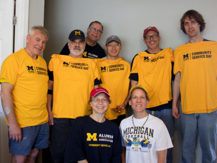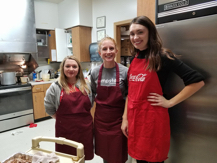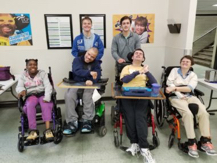 For more information about UCP Heartland and your ways to give, please call our Community Development Office at 636-779-2299.