Our Autism Services Program, based on Applied Behavior Analysis (ABA) principles, will provide high quality therapy using evidenced-based practices in a setting where the environment becomes a learning tool. We will use a hybrid approach as the therapy will take place in our center or the child's natural setting such as, home, school, day care/preschool, etc.
UCP Heartland Autism Services Program is available in downtown Columbia, approximately 3 miles from our Child Development Center.
Our Autism Services Program is comprehensive in approach and will access all aspects of your child's development. Therapies and consultations provided include:
Speech Therapy & Alternative Communication

Occupational Therapy

Verbal Behavior

Toilet Training

Desensitization

Feeding Programs

Group Learning & Community Training

Social Skills

Behavior Intervention

Functional Living

Transition Planning

Parent/Care-Giver Training
We are excited about the central location in downtown, Columbia but also close enough to the CDC where synergies can be built between both facilities.
– Applied Behavior Analysis (ABA) is an established scientific discipline that focuses on modifying the environment to produce meaningful behavior changes.
– ABA involves teaching behaviors that are critical for increasing the individual's independence in their home, school, and community.
– ABA may also be implemented to promote decreases in behaviors that endanger the individual's health and safety and may limit opportunities for participation in activities that are significant to them.
– The successful outcomes achieved through the implementation of ABA therapy have been documented in hundreds of peer-reviewed studies published over the past several decades and has made ABA the standard of care for supporting individuals with Autism Spectrum Disorder (ASD). It is widely recognized as such by a number of sources, including the U.S. Surgeon General, the American Academy of Pediatrics, and the National Institute of Mental Health.
Comprehensive Assessment – Prior to beginning ABA therapy, a comprehensive assessment will be conducted in order to identify your child's unique strengths and current barriers. This information will help to create a plan for therapy and serve as the starting point.
Individualized Treatment Goals – Treatment goals and objectives are building blocks for achieving meaningful long-term outcomes. The goal of ABA is to teach skills in an individualized manner that is specific to the child and their family and will support the generalization and maintenance of these skills. A function-based approach will be utilized to identify effective interventions that meet the child's needs and are personalized for the family's circumstances.
Family Involvement/Caregiver Support – Family members and caregivers are essential members of the therapy team. They offer valuable insight and their involvement in therapy is critical to achieving long-term behavior change. ABA therapy should be responsive to the family's needs, values, and resources. Goals for the caregivers will be developed to address their unique challenges in a way that is most significant and valuable to them. We encourage caregivers to be active participants in their child's therapy.
Ongoing assessment and data collection – The therapy team will collect and analyze data on all targets implemented during therapy to monitor the learner's growth over time. Adjustments may be made to the treatment plan based on the data collected to ensure that the maximum rate of progress is achieved.
Implementation Therapy Sessions – Therapy may take place in different locations, including the family home, in a clinic, or in a community setting, like a day care or after school program. The recommended intensity of therapy will vary with each client and will be determined based on treatment goals, specific client needs, and their overall response to therapy.
Members of the ABA Team – Our therapy model utilizes a tiered service model to ensure that the child receives the recommended amount of therapy. The team members include:
Board Certified Behavior Analyst or BCBA:

BCBAs are the team members who oversee the learner's ABA therapy. They will complete assessments, create the treatment plan, design program objectives, conduct trainings for team members, supervise therapy sessions, conduct caregiver support sessions, and work directly with the child.

BCBAs have a graduate degree, have completed the required fieldwork hours, have passed the certification exam, and are certified by the Behavior Analysis Certification Board (BACB).

Many states have licensure laws for Behavior Analysts, including Missouri, and are referred to as Licensed Behavior Analysts or LBAs.
Registered Behavior Technicians or RBTs:

RBTs are the team members responsible for implementing ABA therapy directly with the learner under the supervision of a BCBA.

They must complete specific training on the concepts and principles of ABA, demonstrate their competency in implementation of critical concepts, pass a written exam, and maintain their credential by receiving ongoing supervision, adhering to ethical guidelines, and passing annual reviews.
Collaboration – During ABA therapy, your team will be teaching a wide variety of skills across multiple areas. Most children who are in ABA are also receiving support from Occupational Therapists, Speech and Language Pathologists, teachers, counselors, pediatricians, and case managers. It is important for the providers to share information about their goals and objectives, methods, and successes in order to ensure the individual therapy pieces are fitting together and contributing to the long-term success of the learner and their family.
Compassionate Care – Ensuring that every member of your therapy team approaches your child's therapy in a way that exemplifies UCP Heartland's core values of trust, respect, honesty, diversity, and conciliation is of the utmost importance to us.
If you have questions about whether ABA therapy is a good fit for your child and your family, consider the following questions. Are they:
Failing to meet communication milestones?

Having a difficult time learning new skills?

Engaging in behavior that is dangerous or disruptive?

Having challenges with age-appropriate social interactions?

Unable to independently complete activities of daily living?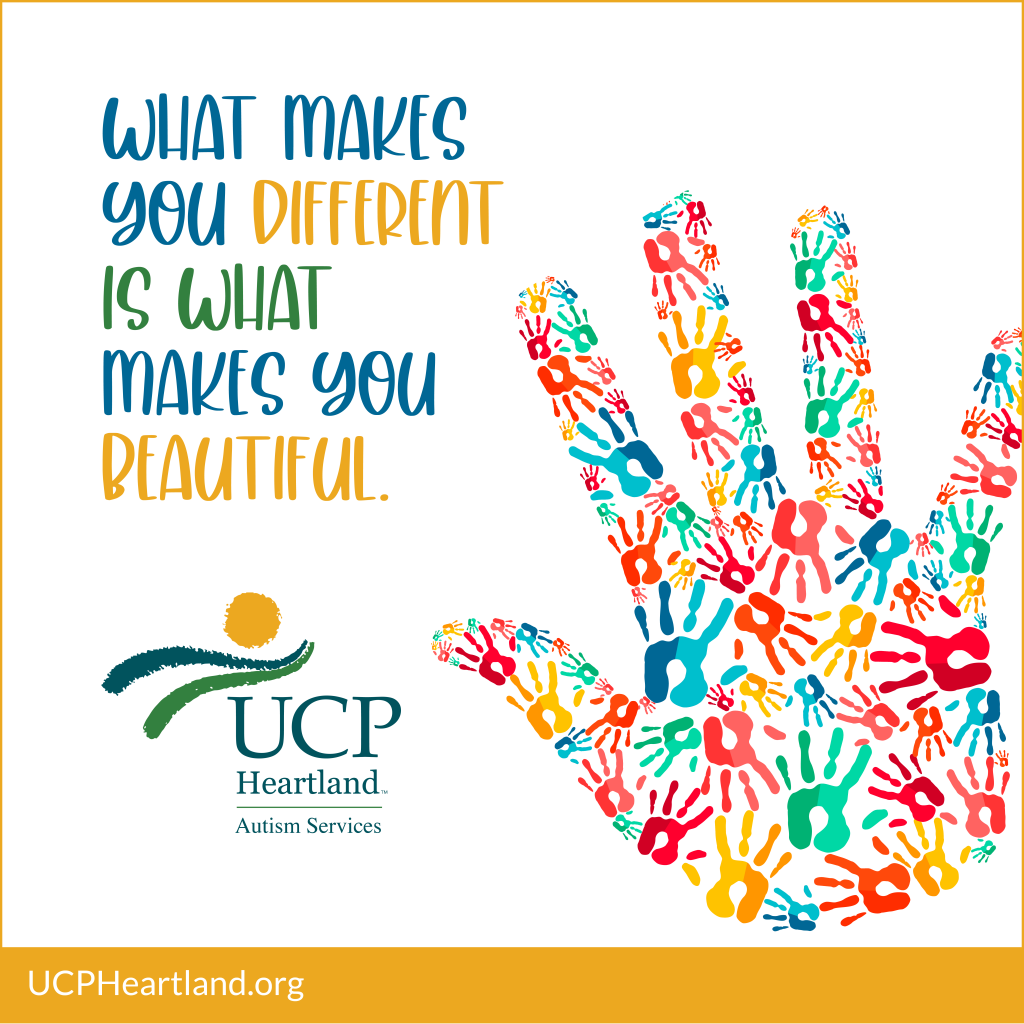 For more information, contact: