Oak Tree Respite services allow adults with differing abilities and their caregivers to take a much-deserved break. Our Respite services are designed to empower our highly trained staff to provide extraordinary care.
It is a natural emotion that caregivers experience when providing care to a loved one with differing abilities.
Where do you turn when you need a break from your caregiving roles?
Oak Tree Respite is here to help!
Since 1953, UCP Heartland has been providing services to empower families to stay together. Our Respite Program supports adults with differing abilities while giving their caregivers a much-deserved break.
Our Respite Program is unique. Our fully accessible, home-away-from-home is centrally located in Webster Groves. The house features 4 large bedroom suites, a large kitchen, a dining area, 2 large living room spaces, and a beautiful, private, secured backyard.
Adults with differing abilities receive individualized, compassionate, extraordinary care from our highly trained staff. This gives caregivers peace of mind knowing their loved one is being cared for and given opportunities to socialize and engage in activities.
We accommodate respite visits for a few hours to several days, depending on the needs. Caregivers can schedule visits in advance. UCP Heartland can accommodate emergency stays.
Respite is available 24 hours per day, 7 days a week, 365 days a year.
Oak Tree is here to help!
Short-Term Respite: Provides scheduled, short term care.
Emergency Respite: Provides emergency 24-hour care in the absence of their regular care giver.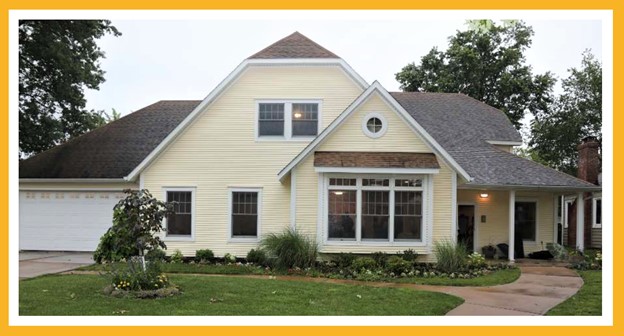 Our Respite Program promotes a healthy family. Let UCP Heartland be there for YOU and your family. Call us today!
For more information or to sign up, contact:
24 hours a day, 7 days a week, 365 days a year
Assistance in finding the best funding source*
Staffing ratio is 1:4
Personal care assistance
RN oversight
Medication administration
3 Nutritious meals daily and snacks
Games/activities
Time to relax and unwind
Community engagement
In addition to private pay options, funding is available for eligible families through the following:
Productive Living Board of St. Louis County
St. Louis Office for DD Resources
Missouri Department of Mental Health
in emergency placement
have immediate basic
needs met (food,
clothing, shelter, etc.)
experience no unwanted
out-of-home placements
because of temporary
respite services
of respite clients
remain in a stable
living situation
using in-home respite
gain/maintain
independent living skills