Adult Day Services – Jefferson City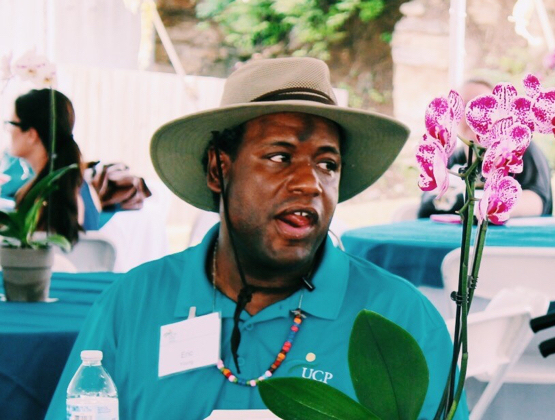 Gibbs Center features three, state-of-the-art, training kitchens; advanced technology; adjustable tables; spacious restrooms and laundry facilities; a high -tech sensory room and wall-size monitors to display environment-altering visuals . The new center also offers extended hours., M-F, 6:30 a.m. — 5:30 p.m.
In addition to its facility updates, Gibbs Center offers highly trained staff and a registered nurse on duty throughout the day. With three new vans, the program offers choice to clients, including a daily outing into the community. Gibbs Center has strong partnerships with businesses in the metro area to provide a network of assistance to Gibbs Center.
Our new employment program enables people with physical and cognitive disabilities to work in competitive employment opportunities alongside their non-disabled peers. In its first 10 months, Employment Resources placed 12 people into their first jobs.
Gibbs Center's Employment Resources program includes a comprehensive skills assessment, individualized job development, job coaching, and follow-along support. UCP Heartland partners with local businesses to provide employment opportunities. "Having a job changes our clients' worlds," Judy Grainger, VP of Programs, said. "When people are employed, they suddenly have hope, and with hope comes a future."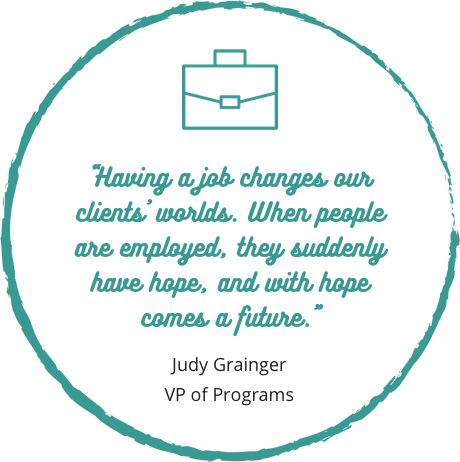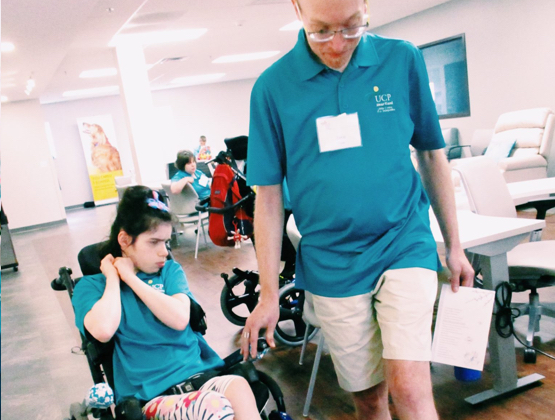 Independent Supported Living (Residential Services)
Cole and Callaway Counties
UCP Heartland Gibbs Center provides 24-hour staff support to people living with developmental disabilities in their own home. The program also helps people live independently in a house or apartment with 1-3 roommates. Staff members assist program participants with all aspects of personal care, cooking, medication administration, arranging transportation, coordinating medical care, planning and going on community outings, and social events. The program will assist participants in achieving their personal goals.