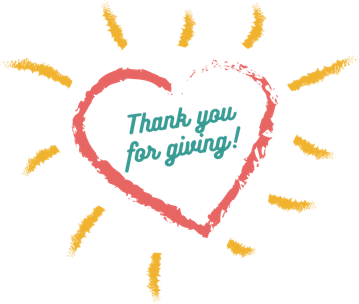 Employer Gift Matching
Check out if your employer matches gifts.
Annual Giving Circles
Volunteer your time and talents or sponsor or attend an event.
Tribute Gifts
You can memorialize or honor a special person by making a gift in their name.
NAP Tax Credits
You can receive Neighborhood Assistance Program tax credits for your donation.
Planned Giving
Your planned gift leaves a lasting impact in the lives of UCP Heartland participants.
Books
Learn about books that have a special UCP Heartland connection.

Learn More about Benefit Books
Volunteer
Volunteer your time and talents or sponsor or attend an event
Benefiting the UCP Heartland Mission
Donate your used car, van, truck, boat with a trailer, or recreational vehicle to UCP Heartland, St. Louis MO, seven days a week, 24 hours a day. The proceeds from the sale of your donated vehicles help to improve the quality of life for individuals with disabilities.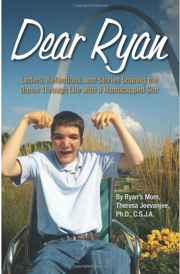 Dear Ryan; Letters, Reflections, and Stories Sharing the Dance Through Life with a Handicapped Son
By Ryan's Mom, Theresa Jeevanjee, Ph.D., C.S.J.A.
Raising a child is never easy. Raising a child with a disability shared with virtually no one else in the world…is a bit more challenging. It is the author's profound hope that everyone, whether living with a child with disabilities or not, learns that with hope, courage, faith and a large dose of humor anything is possible.
Proceeds from the sale of "Dear Ryan" are being donated to UCP Heartland. This book is meant as an emotional and practical resource for those who care for and love someone with a disability. Although, truly, it is a book for everyone.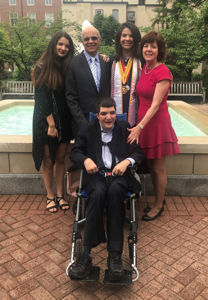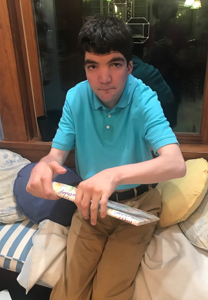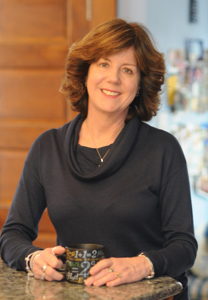 Author Theresa Jeevanjee P.h.D., C.S.J.A. (Ryan's Mom)
Why Did God Make Me? The Spiritual Writings of a Sparkeled-Eyed Man With Cerebral Palsy
A gardener and a poet, John Raymond Groebl was born in 1930 with Cerebral Palsy. He never let CP define him, typing with just one finger and using a red wagon to assist with gardening. After his passing, Mr. Groebl's family compiled his poetry into a book called "Why Did God Make Me? In one passage, he writes: "My books and discussions with people have taught me that WE are the makers of our own prison…or our own freedom."
Through the generosity of Mr. Groebl's family, UCP Heartland is the beneficiary of book sales from "Why Did God Make Me?"
You can purchase a copy of the book on Amazon and explore the world through John's creative and nurturing perspective while supporting other people living with disabilities.
Proceeds Benefit UCP Heartland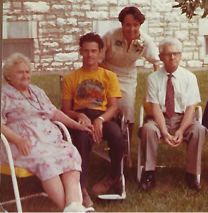 John's immediate and extended family showed him great care and acceptance. L-R: Marie (John's mother), John, Sr. Louise Benecke and John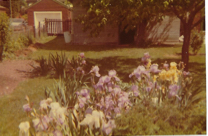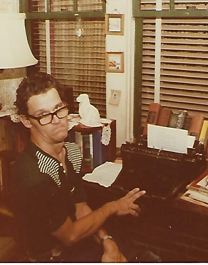 For more information about UCP Heartland and your ways to give, please call our Development Office at 636-227-6030.