National Reading Across America Week
February 28th – March 4th is National Reading Across America Week!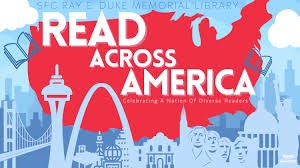 The National Education Association's (NEA) 2022 theme is "Celebrating a Nation of Diverse Readers". Celebrate Reading Across America Day on March 2nd!
According to a Pew Research survey conducted in the earlier part of 2021, 75% of U.S. adults have read a book (in part or whole) in the past year, in any format. However, for 65% of those surveyed, print books remain the most popular format. E-books and audiobooks are showing an uptick in book consumption preferences. Whether you prefer to feel an actual book in your hand or have succumbed to the various digital offerings, being able to read is a privilege.
Challenge Yourself!
Take the 5-Hour Rule Challenge during National Reading Across America Week. It's easy. Just commit to unplugging – disconnecting from distractions – while focusing your full attention on reading for a total of five hours during the week.
Feel free to take some inspiration from our BOOK BINGO below to either enhance your reading experience and/or extend it throughout the month.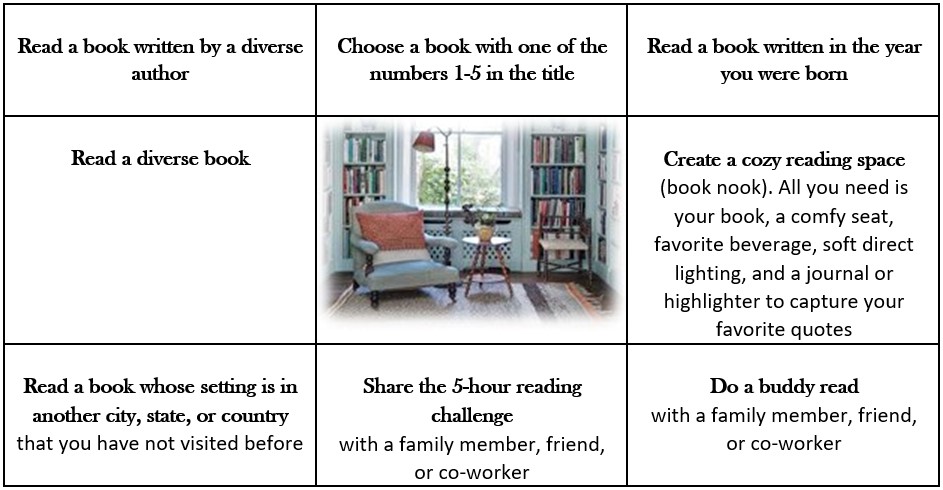 Visit any of our social media sites and leave a comment letting us know your favorite book and why.
Other Bookish Ideas to celebrate Reading Across America during the month:
• Join a monthly book club e.g., Book of the Month
• Go beyond Reading Across America Week and read one book a month
• Book drive
• Start a Book Club
• Do a Buddy Read
• Start a Reading Challenge
• Unplug: Read the Newspaper
• Read poetry
• Book Tasting
• Participate in a local literacy program
• Audiobooks
• Visit the library and attend an in-person author spotlight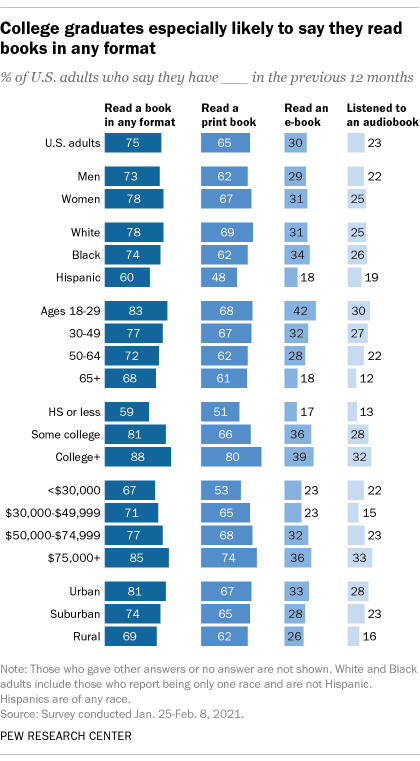 Being able to read is a privilege!
The literacy rate for adults across the U.S. averages 88% (thinkimpact.com) and per the Literacy Project, the average American reads at the 7th to 8th-grade level. This year, for Reading Across America, challenge yourself to read diverse books and authors.